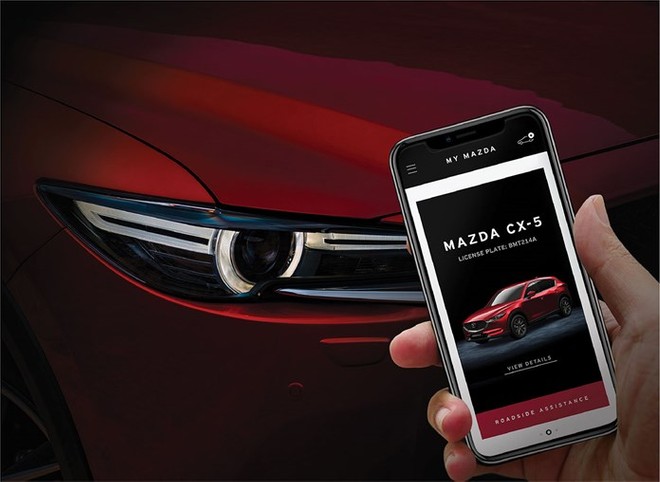 A week after presenting the fourth generation Mazda3 at the Los Angeles Motor Show, Mazda announces the update of My Mazda App , improving and expanding its functionality and always putting customers at the center as demonstrated by the philosophy Jinba-ittai , the perfect harmony between man-machine. Free download from the Apple Store and Google Play Store, the application allows customers to stay connected with all activities related to the Mazda world, staying updated and supported continuously on their vehicle.
After locating the nearest authorized dealer or repairer, and telephoning or sending an email, the new update adds the Request an Appointment feature , as well as contacting Roadside Assistance or Mazda Customer Relationship Center through an app for immediate support in case of accident or problem with the car.
My Mazda App facilitates and personalizes the relationship with your car thanks to the user's manual, maintenance, documentation and the monitoring of the interventions carried out, all information accessible through your smartphone. To this is added the reminder on the scheduled maintenance deadlines, contacting authorized dealers or repairers in real time, anytime and anywhere thanks to sales or service personnel.