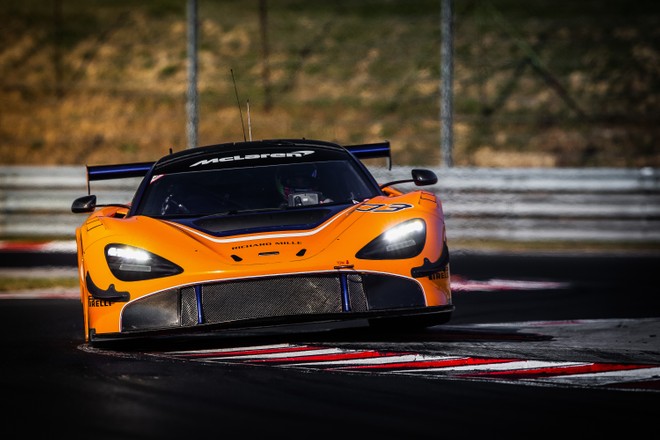 McLaren 720S GT3
will debut at the 12 Hours of the Gulf , the same event that led to the baptism of the 650S GT3 in 2014. The new car of the manufacturer of Woking will take part in the race divided into two parts scheduled on the Yas Marina Circuit in Abu Dhabi next December 15 , pending approval for the 2019 season. The debut, even if on an experimental basis , will serve the car to make the first break-in, and technicians to gather information and have real data on the vehicle, resulting from situations of truthful race trying to push as much as possible on the development, currently under way. Not yet announced the names of the pilots who will have the task to bring it to the start.
This is the first race car to be built by McLaren Automotive, and no longer by CRS GT Limited, the company that managed the McLaren GT brand, founded in 2010 for the development of the MP4-12C GT3. Based on the 720S of the Super Series family, the car uses the Monocage II frame , a carbon fiber structure that incorporates optimized aerodynamic elements thanks to numerous computational fluid dynamics simulations (CFDs).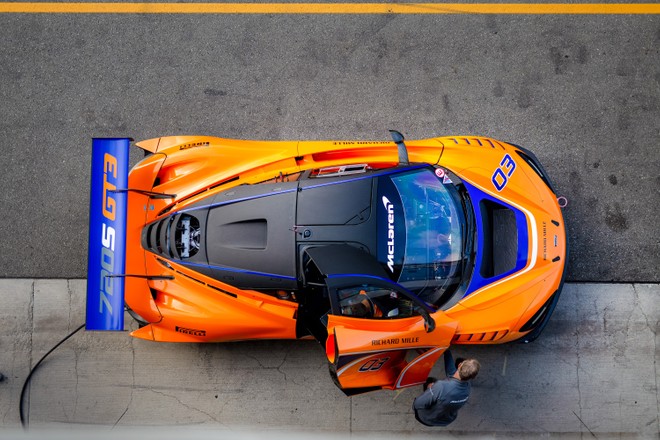 The first copies of the 720S GT3, which will gradually replace the 650S GT3, will be available for customer teams in early 2019. Meanwhile, the car will be shown for the first time in the coming days at the Bahrain GT Festival (30 November-1 December), which is part of the FIA ​​GT Nations Cup, an event promoted by the Bahrain Motorsport Federation (BMF) and the Stéphane Ratel Organization (SRO).