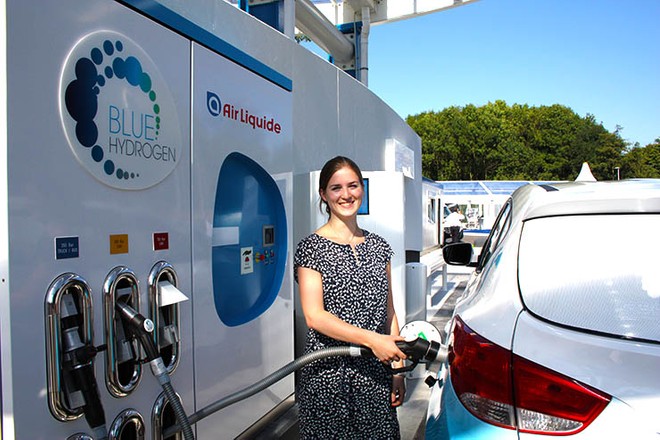 Determined to expand its network in the United States, Air Liquide will invest 150 million dollars to build the first liquid hydrogen production unit. As part of the goal of supplying its network of stations in California, the company has signed an agreement with FirstElement Fuel (FEF) to meet the growing needs of the hydrogen mobility market in the same state, as well as developing electric vehicles powered by hydrogen.
The plant will be built from the beginning of 2019 and will have a production capacity of almost 30 tons of hydrogen per day, which will allow the supply of 35,000 electric cell-fuel-cell vehicles that will become 40,000 by 2022. The structure, in addition to the mobility and transport markets, will also supply other sectors, such as the handling of materials, forklifts, and heavy vehicles.
Backed by Toyota and Honda, which currently produce production models such as Clarity Fuel Cell and Mirai , FirstElement Fuel will offer Air Liquide the opportunity to strengthen its relationship with both manufacturers in view of building a solid hydrogen supply infrastructure. "This new investment in hydrogen production and our partnership with FirstElement Fuel demonstrate our long-term commitment to developing the hydrogen supply chain for mobility," said Michael Graff , Executive Vice President and member of the Executive Committee of the Air Liquide Group .