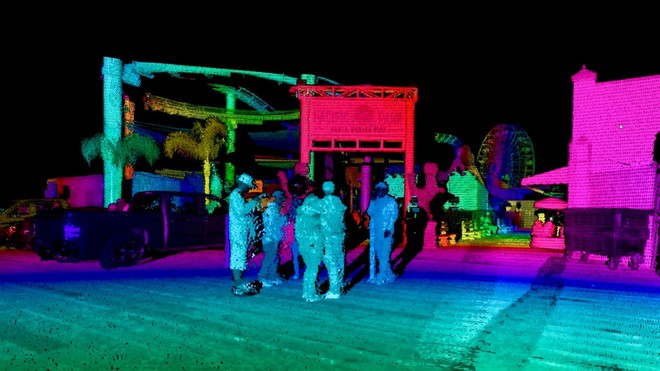 As already announced last week, Volvo participates in the Los Angeles Motor Show without exhibiting cars in its stand. A choice relating to the intention to shift the focus from vehicles to mobility, with dedicated activities that are part of the new M brand , with which the company intends to provide access on demand through an app, collecting information on needs, preferences and user habits.
In the last big appointment of the year for motor shows, the Swedish manufacturer announced the latest Lidar sensor by Luminar , a US startup specialized in the development of advanced sensors for autonomous driving vehicles acquired in part last June through the fund investment fund. The technology uses pulsed laser signals to detect objects and allows cars to manage complex traffic contexts and higher speeds in complete safety, giving them the same reliable long-distance perception capabilities.
In addition to transforming the vision of transport with driverless vehicles into reality, as already shown on the 360c concept , the technology is enriched with new functions. By refining the capabilities of the sensors, Luminar and Volvo continue to progress on the Lidar, with the new technology that can detect objects at a distance of up to 250 meters (higher than any other Lidar technology), allowing the system to identify the human body and details of each individual limb.